Tribe (仲間)の声
Sharing Videos + Messages I have received for …
😊Life Coach Sessions

😊Self Growth Workshops

😊Inspirational English (英会話セッション)
👇Other Success Stories👇体験談 👇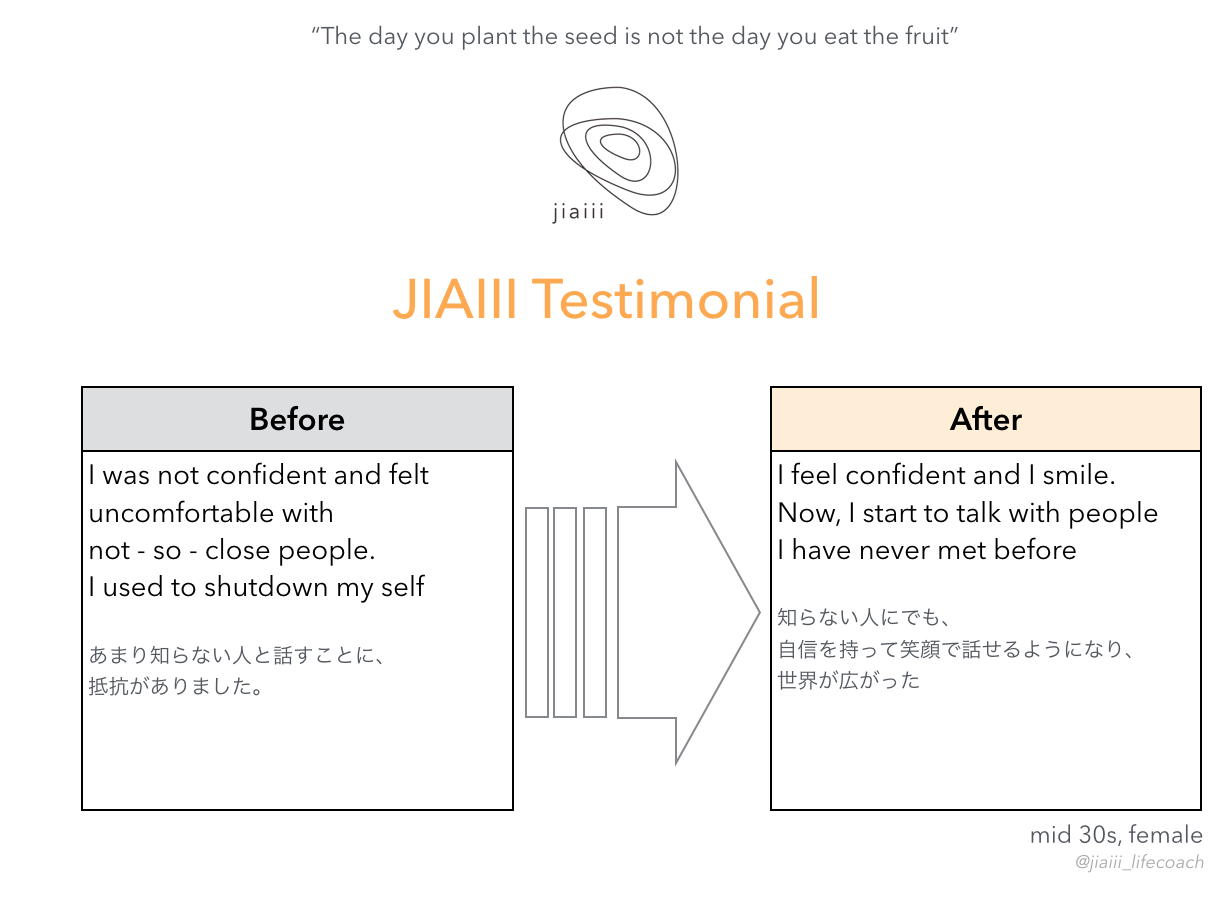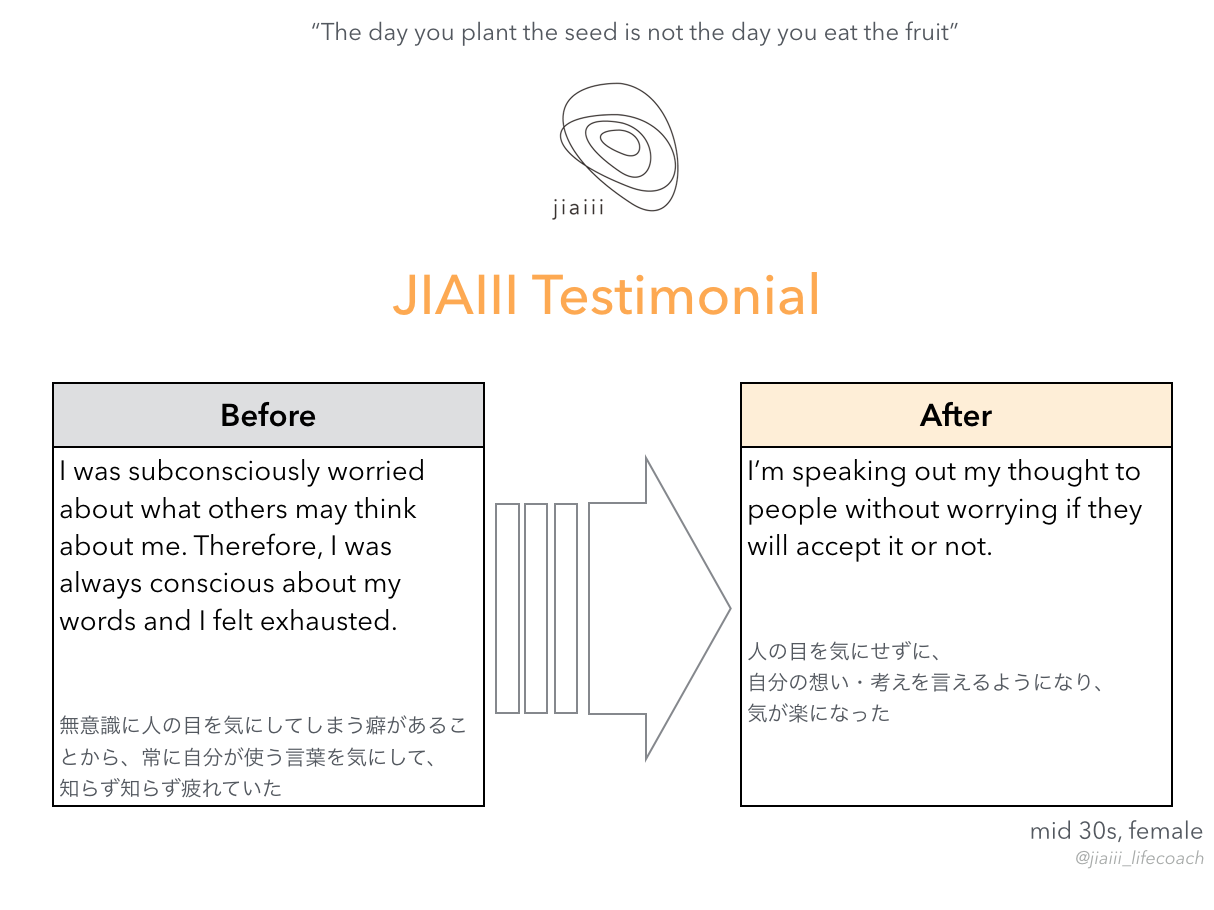 By gaining confidence, she won 1st place in her first body building completion

By creating visualization work, a professional sport athlete had his best score

Does not need to drink every weekend anymore

Was finally able to feel relieved after her abusive relationship with her former relationship

Finding and being hired from her ideal job which she did not even know it had existed after a month after my session

Being able to focus on her work by having less stress and finding a solution on how to deal with her abusive boss

Was able to understand why he was attracting certain women in his relationships

Was finally able to speak with his parents whom he did not have a good relationship with

Found out what he wanted to do, found his ideal work place within 3 months and feeling more vibrant. Even if he has stress, since he had learned how to deal with it in a healthy way, he feels invincible

He had been wanting to do his own original work for more than 5 years. After 2 months, he held his 1st workshop!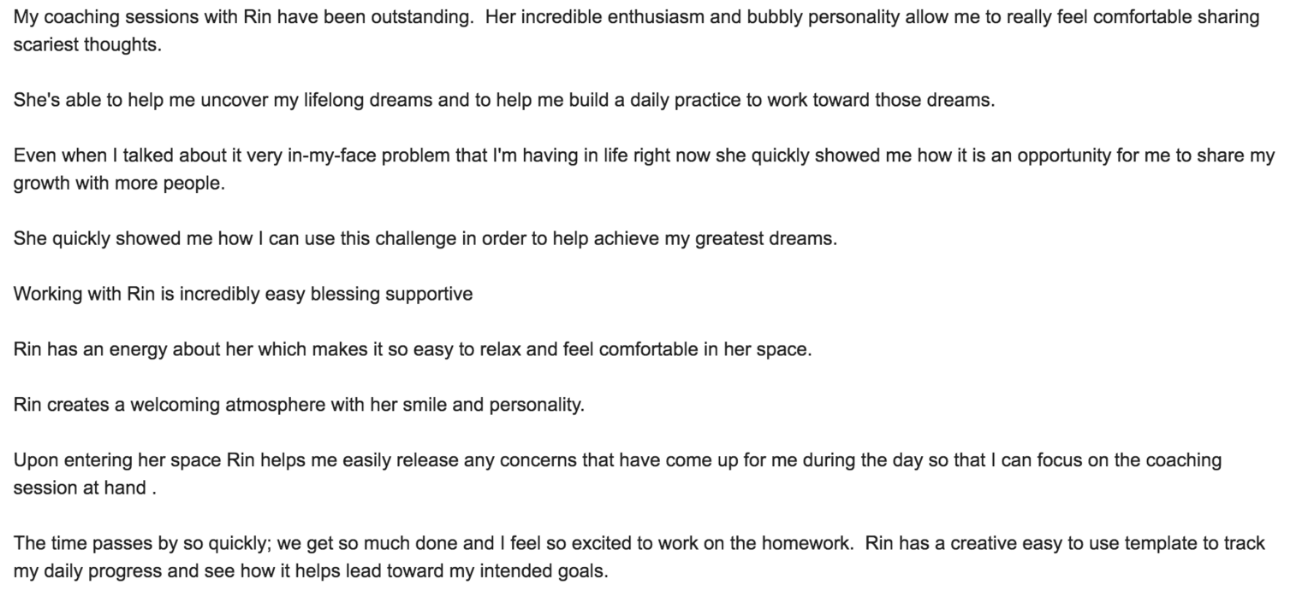 👇 for my weekly self growth workshop 👇
👇 Inspirational English 👇